Best Things To Do in Aurora


If you are looking for some fun activities to do in Aurora this weekend, well look no further! Colorado is known for its outdoor sports and activities but there is also much more than hiking in the Rockies! Scattered throughout the state are hidden gems and treasures that are worth a drive and an afternoon. Aurora is such a place that offers residents and visitors alike a place to escape.
Downtown Denver is practically at your fingertips, less than a 30-minute drive away offers you plenty of fun and exciting things to do on the weekend. Spend a night out on the town enjoying fine dining and exciting entertainment, or stay closer to home and enjoy the afternoon at one of the many shopping or eating options nearby. Read on to find out more about the best places in Aurora to visit and the surrounding neighborhood that you won't want to miss!
TOP 5 PLACES TO GO IN AURORA
If you want to get to know your new neighborhood, the Aurora History Museum is the place to start! The museum opened in 1979 but moved locations in the 1990's, causing it to close for one year. At the museum, you'll be able to check out artifacts and documents that show Aurora's rich history. The best part? Admission is free! Don't miss this gem just down the street!
Keep an eye on their website to keep up to date on upcoming events, programs, and exhibits.
15151 E. Alameda Parkway, Aurora, CO 80012
303-739-7000

The Denver Museum of Nature and Science offers an opportunity to discover more about the world we live in! Their mission statement is to ignite the community's passion for nature and science, and they do just that through their various exhibits ranging from anthropology, earth sciences, space, zoology, and health. The museum even offers IMAX showings and a planetarium! On their website, you'll find curated plans specific to each age group: preschool, elementary, teens, adults, and seniors. You can also sign up for a membership to keep the learning going year-round.
2001 Colorado Blvd, Denver, CO 80205
303-370-6000

The Denver Zoo is an impressive 80-acre facility founded in 1896 that hosts all kinds of animals, from mammals to fish and everything in between! The zoo has a major focus on animal conservation both locally and on an international scale, committing over two million dollars each year to operate their conservation programs. They are committed to restoring wildlands, conserving natural resources, increasing population numbers of endangered species, and reducing human impact. The zoo and its employees are very dedicated to their mission: Inspiring Communities to Save Wildlife for Future Generations.
2300 Steele St, Denver, CO 80205
720-337-1400

The Downtown Aquarium offers amazing underwater exhibits, ranging from Rainforest to Under the Sea to North America and more! If you bring the little ones, be sure to check out the Aquarium Express, Aquatic Carousel, and 4D Theatre. Located in Downtown Denver, the aquarium even offers Mystic Mermaids, a magical show where mermaids swim among their sea life friends. You won't want to miss the sights, but you can always stay for a meal with a view at the aquarium restaurant!
700 Water Street, Denver, CO 80211
303-561-4450

Enjoy over fifty aircrafts and flight simulators at the Wings Over the Rockies Air & Space Museum! Located in the former Lowry Air Force Base in Aurora, the museum offers a collection of aircrafts and archives that preserve the history of the airforce base. Each year, they welcome over 160,000 visitors from all over the country and the world! Named one of the 20 best aviation museums in the world by CNN Travel, the museum offers amazing education programs, summer camps, and events.
7711 E Academy Blvd, Denver, CO 80230
303-360-5360

TOP 5 AMAZING PLACES TO EAT IN AURORA
Just a skip outside of Denver, Aurora offers a great selection of food and restaurants! Check out this list below for an excellent list of 5 hot spots around town.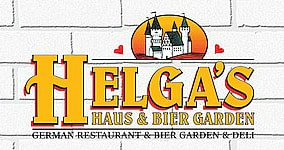 Restaurant, German
Helga's German Restaurant & Deli is a great choice if you're looking for a taste of Europe right here in Colorado! The restaurant offers classic German cuisine, which includes beer, pretzels, and schnitzel. Don't miss Helga's during the fall - they have a great Oktoberfest celebration every year where you're sure to get an authentic Bavarian celebration! Get your dirndl and your stein ready for a good time!
14197 E Exposition Ave
Aurora, CO 80012
303-344-5488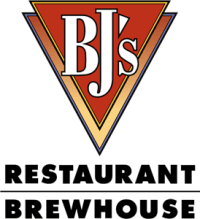 Restaurant, American
BJ's is an American classic! This family-friendly brewhouse offers an impressive list of beers and drinks, along with a huge menu. Bring the whole family to enjoy appetizers, entrees, and most importantly, a delicious dessert. BJ's is famous for their classic pizookie - a deep dish cookie topped with three scoops of vanilla ice cream.
14442 E Cedar Ave
Aurora, CO 80012
303-366-3550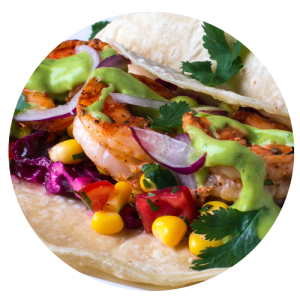 Restaurant, Mexican
Guadalajara Family Mexican is sure to give you authentic, delicious Mexican food, including margaritas and delicious guacamole! Offering both dine-in and to-go options, you won't be disappointed with their options for lunch, dinner, desserts, and drinks. They even offer fried ice cream!
1001 S Abilene St
Aurora, CO 80012
303-696-0903
Restaurant, Mediterranean
With an impressive 4.7 star rating, Cafe Paprika is sure to impress when it comes to Greek and North African specialties. Their two chefs, Chef Abdellah and Chef Chakib, blend traditional ingredients with exotic spices to bring an exciting experience every time! Don't miss this exotic flavor.
13160 E Mississipi Ave
Aurora, CO 80012
303-755-4150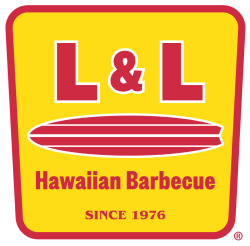 Restaurant, Hawaiian
L&L Hawaiian Barbecue, founded originally in Hawaii, is a delicious spot whose menu brings the fresh flavors of Hawaiian into classic barbecue. If you're feeling adventurous, don't miss their spam meals - Spam Musubi or Spam Saimin!
14221 E Cedar Ave #C
Aurora, CO 80012
303-340-8824
Schools in Traverse City, MI
Traverse City Area Public Schools
231-933-1700
Testimonials
I am a resident at Meadow Lark I have lived here for 2 years and have had a great experience I recently renewed my lease for another year when I ask to get something fixed in my apartment it gets done office staff is helpful and welcoming I can not complain on anything and would gladly recommend this apartments to any one looking for a new place to live

- Google User
I have lived at Meadow Lark Apartments 8 yrs and I can trully say my experience living here has been great. Its a friendly community and the office staff is always nice to me when I stop for any request I love to stop by from time to time and chat with them.

- Apartmentratings.com
5 Star Google Review: I would like to say that management is very respectful and is always there when you have a question or even if something is wrong it gets taken care of right away , I would definitely say that this place was the best decision we have made . I can honestly say that the best decision this company has made is bringing Monica here she is so awesome she is honest and treats her residents with respect at all times

- Google Review
The people in the office is very understanding and get things done when I ask .

- Google Review
The property manager and new maintenance staff are awesome. Work orders are being done the day I put them in. Thank you guys!

- Facebook Review